Nahizji, Isabella Jelinek, was born in Poland in 1974.
She lived with her parents and grandparents on the outskirts of town near a forest. At the age of 9 she roamed through this forest with her shepherd dog "Tima" as often as she found the time. The dog often went her own way and she herself ran so deep into the forest that she often no longer knew where she was. Nevertheless, she clearly felt that she would find her way home and her four-legged friend again.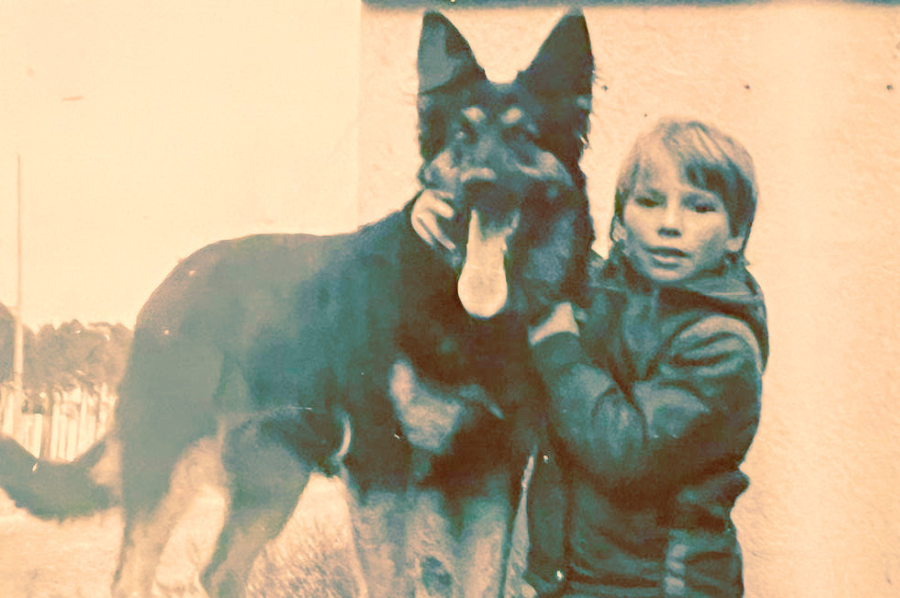 Through the deep connection she had built with Tima, she began to orientate herself in the same way as the dog. She relied heavily on her intuition, which increasingly helped her to see clearly the inauthenticity in people around her that had previously been subliminally irritating to her. Due to this clarity, she was able to turn away from this inauthenticity at a young age and to position herself clearly.
At the age of 12, her parents fled with her to Germany, where they first went through various reception centers until they were able to settle down in Münster.
During the last school years, which she spent in Germany, she was already looking for quiet and retreat because the hustle and bustle during the breaks was too much for her. She received constant support from teachers, who enabled her to spend the break in the music room at the piano or in the materials room to work on maps. Still, the pressure to conform was so great that she listened to her intuition less and less.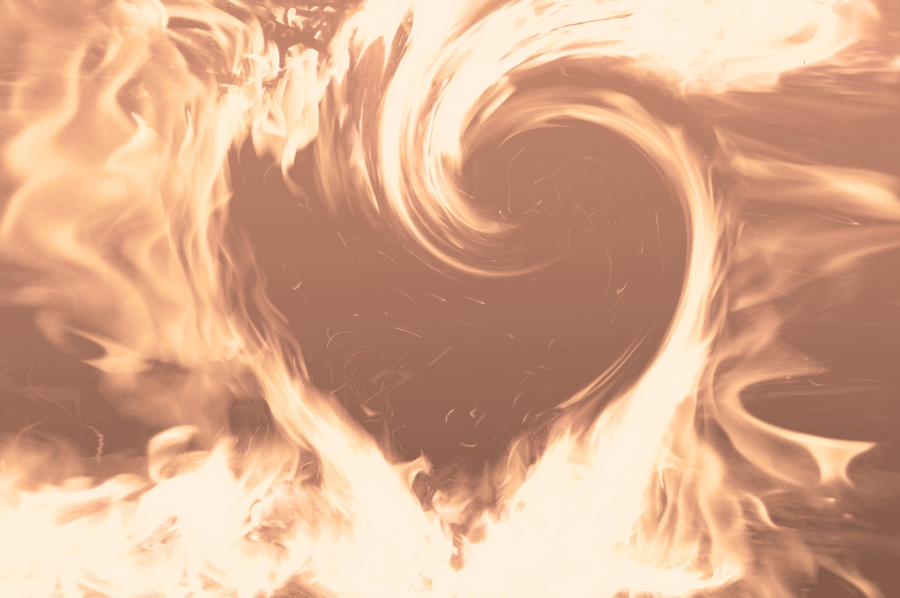 After high school, she initially bowed to the pressure to "learn something real" and first began an apprenticeship in finance and then two different specializations at the commercial college, where she realized after a few months that this form was not the right one for her. It was only on the third attempt that the voice reappeared, clearly demanding that she bring into life what her heart was burning for.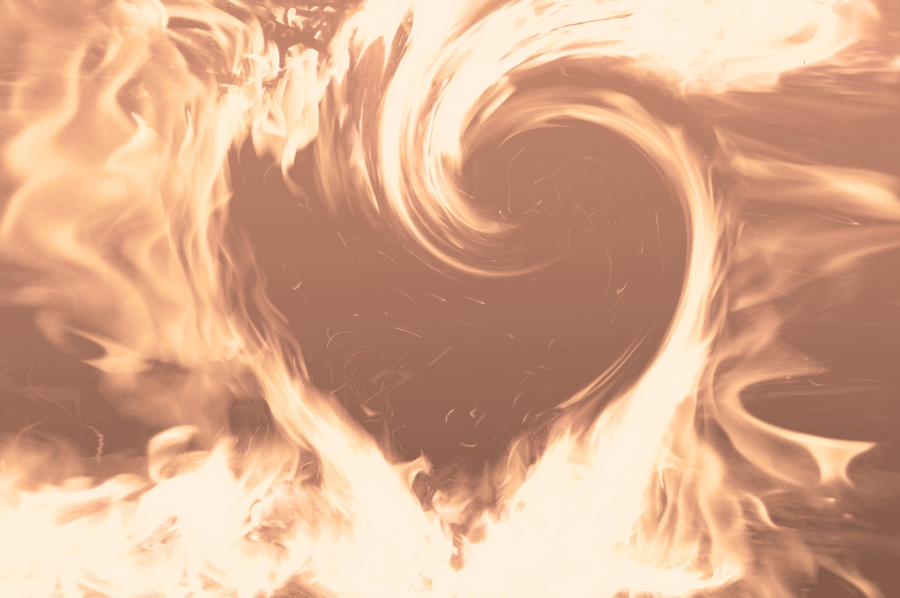 Loving the movement, she looked for a women's gym where she began to practice aerobics and fitness. In between classes, she used the time to create choreographies for herself that caught the eye of the staff, so one day she was asked to spontaneously substitute. This was the beginning of her 7-year career as a full-time independent aerobics and fitness instructor, which also took her to several championships in the women's fitness class, all the way to the German championship.
During the studio years, some trainings were added, such as the Dorn-Breuß method, foot reflexology and Qi-Gong. In addition, during this time she gave nutritional consultations in the different studios and noticed more and more that the people who trained there and ate healthy, achieved their training goals and their desired figure, were nevertheless dissatisfied and sick. The changes only took place on the outer level, nothing happened on the inner level.
During her years as a trainer, she gave birth to two children, the second of whom, a son, was born with a severe skin disease. Despite several dietary changes, visits to alternative practitioners and various healers, there was no improvement – until she met a healer in whose seminar a great heart opening happened to her during a deep meditation and Christ appeared to her. Filled with the love that flowed to her, she returned home to find that her son's symptoms had completely subsided. This condition lasted only a few weeks, however, and she noticed that the more she pushed herself beyond her limits, both professionally and personally, the more her symptoms worsened again, to the point of complete exhaustion. Thereupon, following her inner voice, she quit the courses in all fitness studios within a very short time.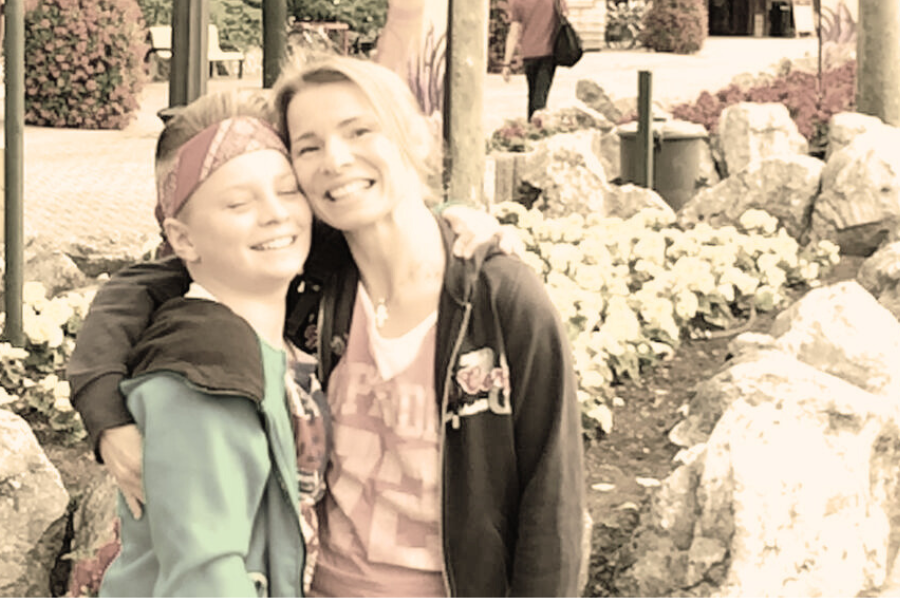 Jesus then appeared to her another time as she stood by her child's bedside and told her to leave the family to go into complete withdrawal. Following this instruction, she found a way to live all by herself, to withdraw from all social contacts, including her family, which in a very short time resulted in her son remaining completely symptom-free and his illness completely cured within a few weeks.
During this withdrawal phase, which lasted about 3 years, Nahizji experienced a profound transformation. She meditated up to 6 hours a day and went through many physical changes with periods of great exhaustion.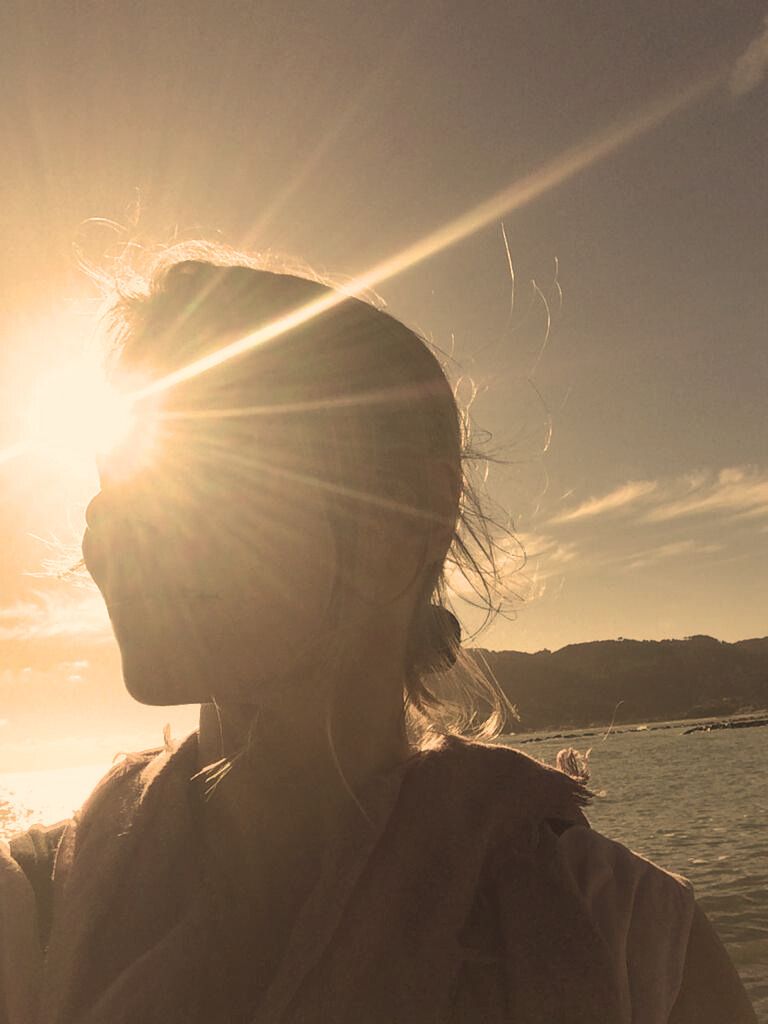 One day she felt her head being squeezed tighter and tighter, it was not a migraine or a headache. A burning will to free herself from this pressure and pain came to the surface. In that moment of supreme willingness to surrender to God everything that was squeezing her there and keeping her life small, without knowing what it was, a complete surrender to God occurred within her. Lying on the floor, with a jolt that occurred in her body, directed by the power that guided her, the back of her head hit the wooden floor twice, hard. That moment felt like a helmet breaking into a thousand pieces, releasing old constraints. A high energy flowed through her entire body, like when hands or feet fall asleep and are suddenly flooded with life again.
The light that filled her and nestled deeper and deeper, through her emotional experience, touched her body in endless bliss that moved her to tears. In this experience, devotion became completely anchored in her being, and Mary Magdalene began to instruct her in this teaching of devotion.
Since then, people seek her out to be reminded of this love in her seminars, individual and couple consultations and satsangs, to be close to their heart, to realize what their soul truly wants to live.
Some of them, who dedicate their lives entirely to this development, came together in the community "Holistic Life Home" that Nahizji founded in 2020. There they support Nahizji's work in a field of authentic interaction and experience the unfolding of their own potentials, where holistic healing happens.
"The key to a happy life is love for God."
Nahizji teaches what she lives.
Nahizji's strong presence has an immediate effect on people. From her comprehensive perspective, she provides seekers with concrete answers for their life's journey.
She heals through her touch, and gives people strategies and tools to continue their development in their private lives and in their business itself.
In this support, people experience her as direct and clear, at the same time compassionate and loving.
Her humorous nature enables people to access their true nature more easily.
Weitere Angebote von Nahizji