Awakened Kundalini Master
Being with Nahizji is a celebration of joy.
Receiving her impulses clarifies the destiny of the soul.
Her presence is pure, compassionate and guiding. Nahizji is an awakened Kundalini master and wisdom teacher who dedicates her whole heart to the development of the human soul. In the field of her clear, loving presence, the way of the heart is revealed to those who are willing.
Nahizji works in the tradition of the Mystery School of Isis and transmits the legacy of Mary Magdalene to seekers. It is the Kundalini teaching of devotion into which she was initiated and which, through its powerful transformative power, guides and liberates people on the path to healing.
You as an investor:
Establishment of a healing center in southern France
Would you like a place where you can withdraw at any time to recover deeply and recharge your batteries?
Do you want clarity for your topics and focus on achieving your goals?
With the healing center that Nahizji is to build in southern France, a place is revealed to you where you can stop at any time to enjoy the healing energy of silence and to realign yourself in the field of Nahizji's powerful presence.
It is my hand that touches you.
It is my heart that recognizes you.
Since Nahizji is retiring from France for a few months, there will be no Satsang with her until mid-March 2023.
However, you have the opportunity for individual counseling with her.
Touching insights into the
France retreat:
"The Devotion of Mary Magdalene"
Being at the places of power with Nahizji in Egypt awakened the inner fire in all participants. It became palpable what enormous power is inherent in human beings and what transformative effect the Kundalini of devotion can unfold.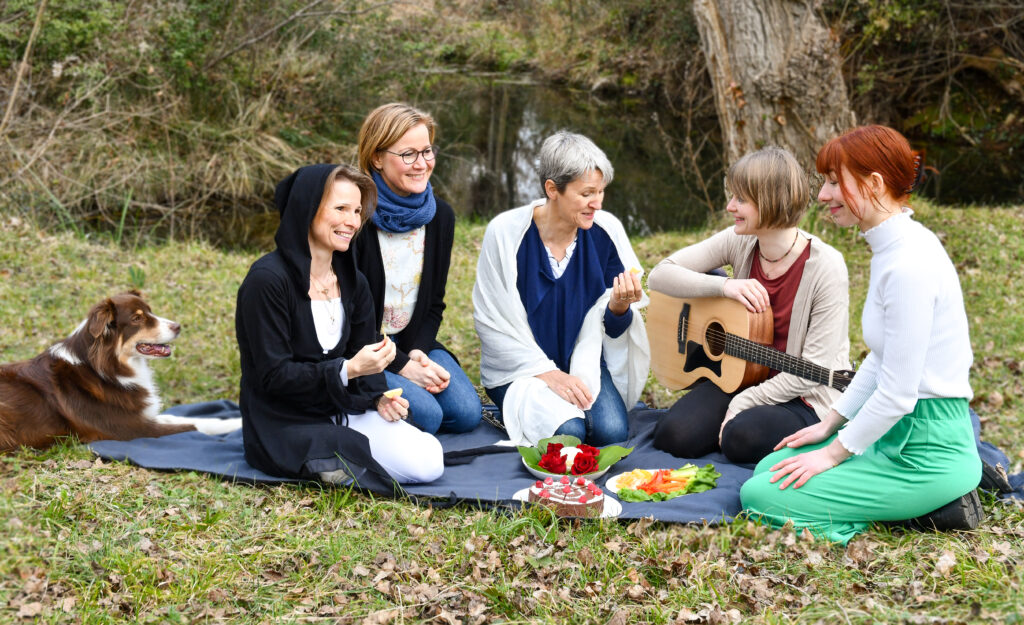 Nahizji founded the Holistic Life Home organization in 2020,
which offers a space for retreat and reflection, for inspiration, for conscious living and working together in the community.


Online Satsang live
on 02/20/2023, 7 p.m. – 8.30 p.m.
You can experience the online satsang with Nahizji from the comfort of your own home, from where you can immerse yourself in the strong energy field of the event and ask your questions.
You can ask your questions live in chat or in advance via email and Nahizji will answer them from her media point of view.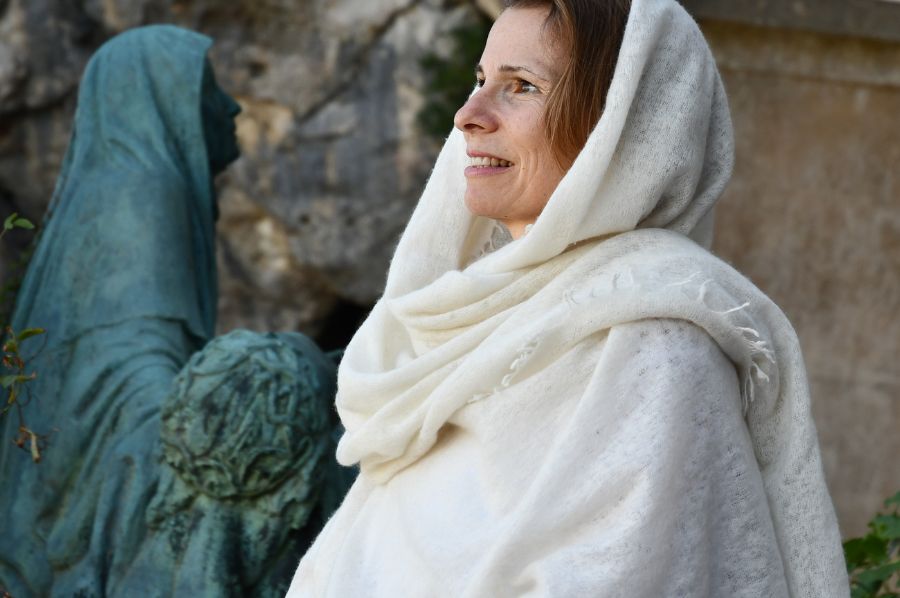 Distance healing energy transmission from France
from November 2022 to March 2023
The distant healing that Nahizji has been transmitting for years affects the entire human body system. This type of distant healing, which she was instructed in by Mary Magdalene, opens up a new dimension for people. In this dimension, not only is the body brought into the healing process, but also the mystery of devotion is initiated within it.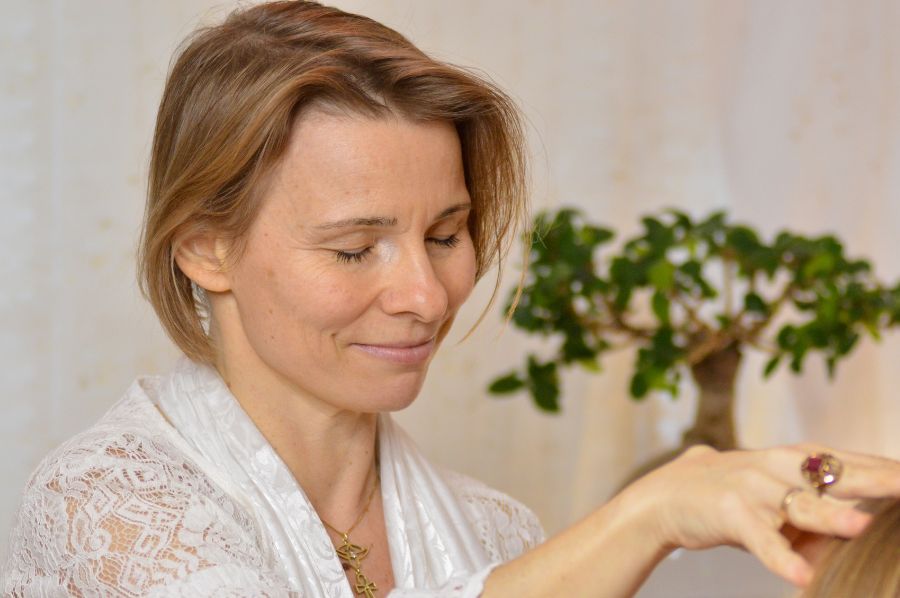 Darshan in the yoga room "Namasté",
near Osnabrück
Saturday 04/08/2023
3:00 pm – 4:30 pm
In darshan, Nahizji looks inside you with her sensitive gaze. The light she transmits here gets blocked energy flowing again.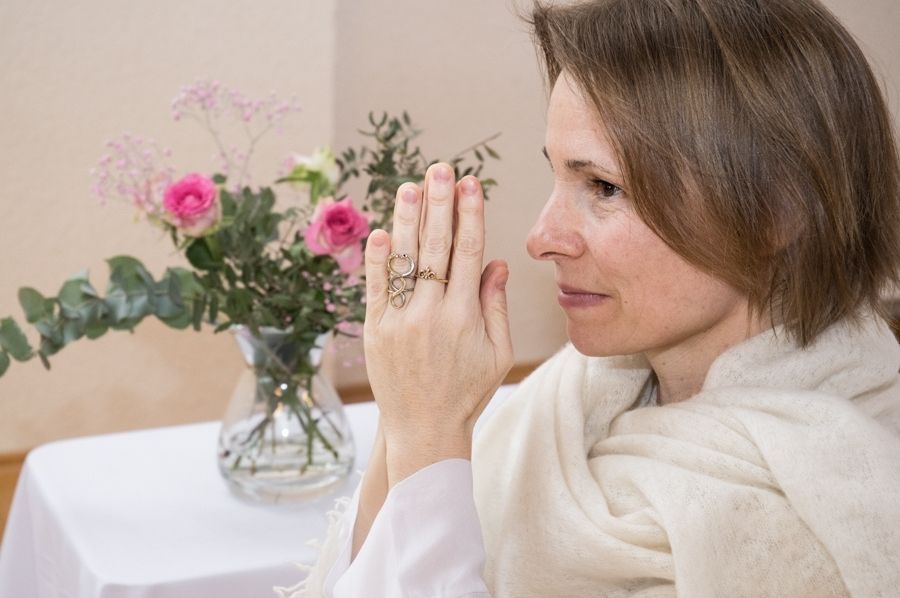 Darshan at TAO Bielefeld
Saturday, April 29th, 2023
6:00 p.m. – 7:30 p.m
Individual consultations/treatments in advance between
11:00 a.m. and 4:00 p.m. 
possible on request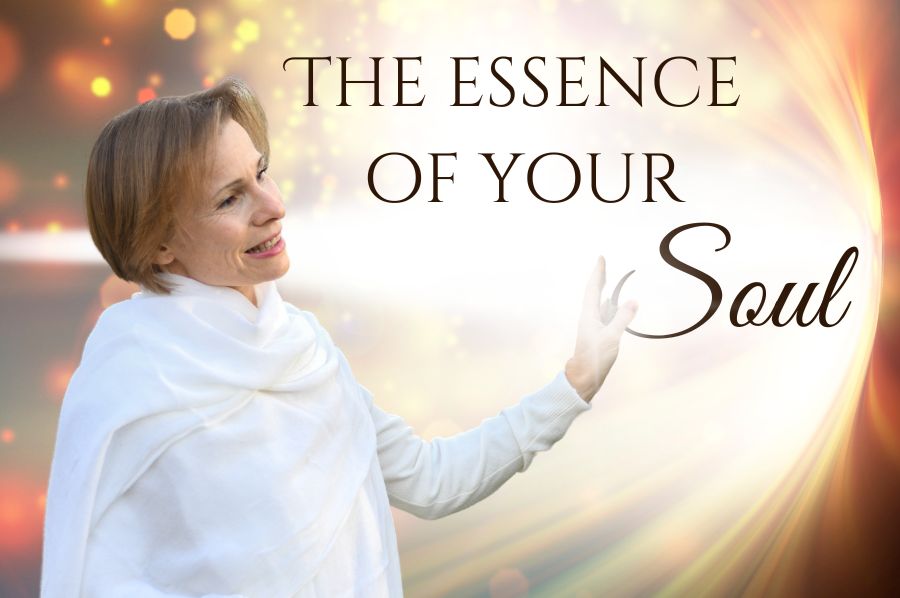 The essence of your soul
Retreat in the yoga room Namasté,
near Osnabrück
05/03/2023 – 05/07/2023
In this 5-day retreat with Nahizji you will be guided into deep spaces of your soul through her devoted presence.
Her high-vibrational light meditations connect you with the healing powers within you.
"I perceived Nahizji as a powerful and pure channel through which a very deep and intelligent energy flows. Absolutely what makes an authentic master for me. I was also very impressed by the team around her. Spiritual practice at the highest level."
Nora H.
"I decided to go to Nahizji because my heart, my inner voice called: "That's my next step" - to be able to develop and live out my own potential even more deeply and completely. Through the work with Nahizji there was a deep introspection - looking at and moving the themes of life."
Valentina K.
"Nahizji, the center and heart of the community, is a true teacher for me. She offers the clear and loving space for personal growth without excuses to unfold one's potential."
Friedrich G.
"The Third Eye Meditation with Nahizji was an amazing surprise gift. I experienced a pressure, squeezing and pulsing in my third eye while looking at the picture of her third eye. I also experienced a blissful sensation, also bliss at the root. I will definitely keep doing the meditation for the two weeks. It is a blessing, thank you to Nahizji."
Martin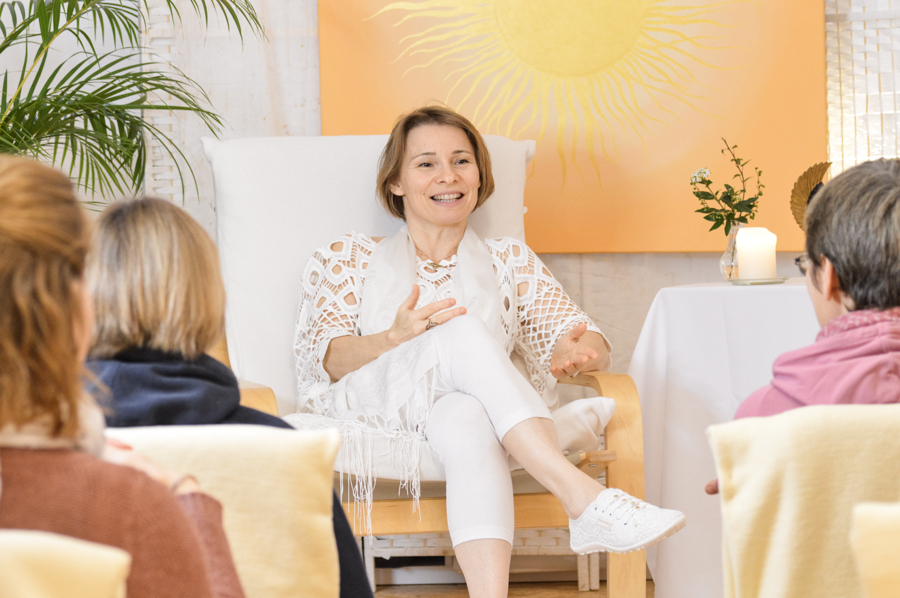 Satsang
In Satsang you can ask your questions from all areas of life and receive answers from Nahizji from her medial point of view.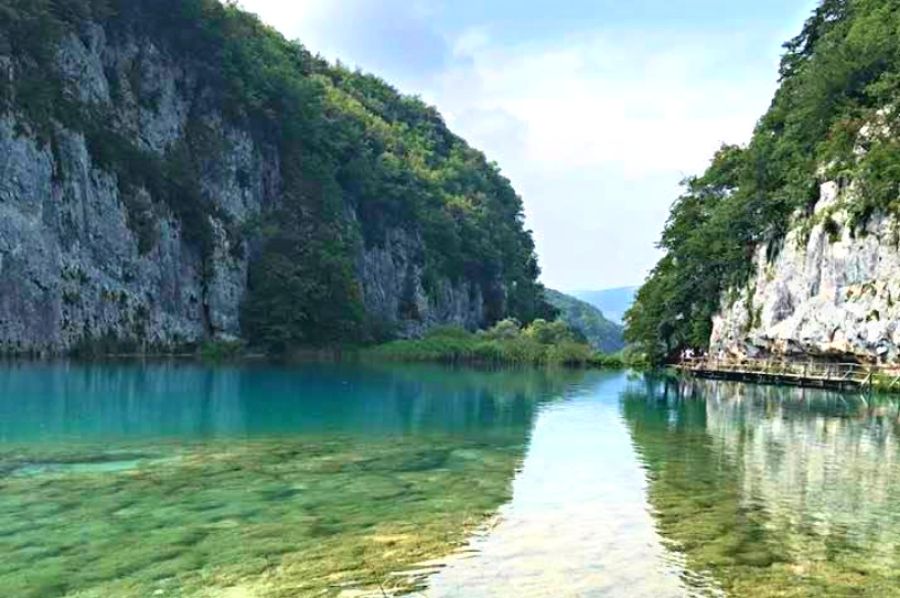 Seminars & retreats
Seminars and retreats with Nahizji offer you the opportunity to withdraw from everyday life and open up a space for conscious reflection.
Life counseling
In  life counseling sessions Nahizji looks inside you and guides you into the space of your heart.